Expect Typhoons in Taiwan
05 March 2021

❤ 2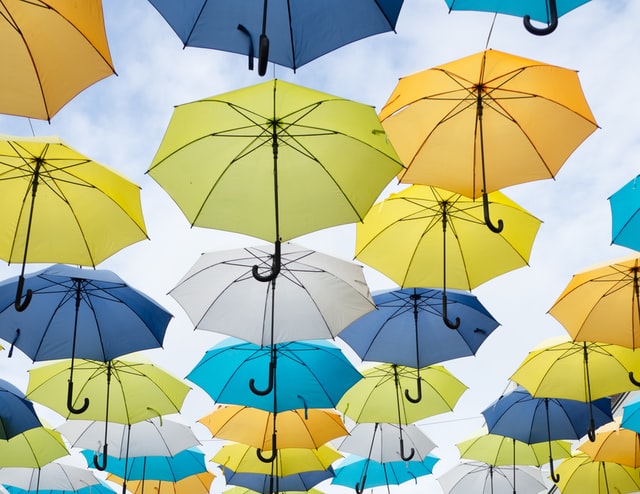 This morning at 6 am there was a big increase in wind and rain in the North of Taiwan, the wind and the rain were almost as strong as a typhoon, a weather analyst at the Weather Risk Company had said that due to the quick drop in temperature and the equally quick rise in air pressure many strong and powerful gusts have made an appearance and will appear for some time, they have been reaching magnitude up to 8, which is high and have been near the Taipei Station. 
This means that as time passes everyone from the north and the east and from central Taiwan should keep an eye out for the very strange and drastic change of the weather, as it will most likely be severe and can in some cases be dangerous. The temperature dropped 3.1 degrees- 20.8 to 17.7 degrees, between 8:30 and 8:50, which is very drastic, in addition, the air pressure rose very quickly and sharply, it rose by 2.6 hPa, between 8£0 to 8:50, this indicated further how the low temperature and airflow caused a sudden drop and caused the appearance of strong gusts of wind.
Wu Shengyu has that their first approach to the weather has shown that due to the rainfall increases in the afternoon the rainfall range should continue to increase in central Taiwan. The rain, therefore, will be more obvious and will increase from tonight to tomorrow morning, and short periods of rain will appear, in central Taiwan, the north of Taiwan and the eat of Taiwan, and the weather will most likely be severe and short in the south of Taiwan. Temperature-wise, it will remain high in many places, with it reaching 24 degrees and above, and in the south, it will reach above 28 in the south of Taiwan, which is relatively warm.
By I. Bey
  Weather Risk Company的气象分析师表示,今天早上6时,台湾北部的风雨大增,风雨几乎和台风一样大。温度和气压的迅速上升,许多强而有力的阵风已经出现,并且将出现一段时间,它们已经达到了8级,这是很高的温度,并且已经在台北车站附近。 这意味着随着时间的流逝,来自北部和东部以及台湾中部的每个人都应注意天气的异常变化,因为这种变化很可能是严重的,在某些情况下可能是危险的。温度在8:30和8:50之间下降了3.1度-20.8至17.7度,这是非常剧烈的。此外,气压非常迅速且急剧地上升,上升了2.6 hPa,在8到0至8之间:在图50中,这进一步表明了低温和气流是如何引起突然下降并引起强烈阵风的。 吴胜宇认为,他们对天气的第一种方法表明,由于下午的降雨增加,台湾中部的降雨范围应继续增加。因此,降雨会更加明显,并且将从今晚到明天早晨增加,并且在台湾中部,台湾北部和台湾地区都会出现短时降雨,天气很可能会很短很短。在台湾南部。就温度而言,它在许多地方都将保持较高的温度,达到24度及以上;在南部,台湾的温度将达到28℃以上,这是一个相对温暖的地方。 由I.Bey