Books to read
22 February 2021

❤ 7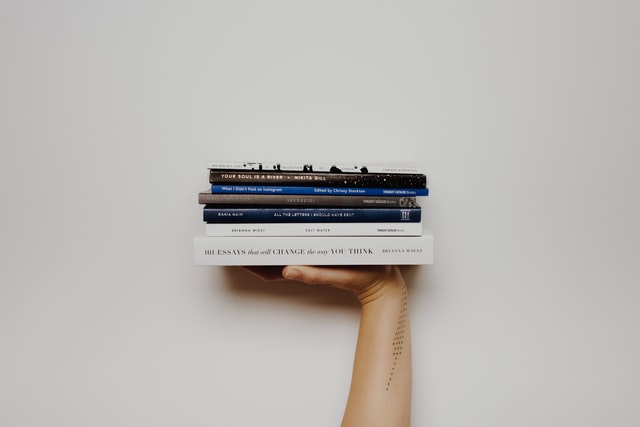 Books! Its always hard to find what genre tickles your fancy and really makes you wanna read more, whether it be fantasy or sci-fi or even romance there is a wide variety of books out there and there is most definitely one for everyone. 
So here is a list of books that cover a wide variety of genres:  
For teens and young adults:
Fangirl - Rainbow Rowell
Enders Game - Orson Scott Card
Caraval Stephenie Garber
Eleanor Oliphant is completely fine - Gail Honeyman
Ready Player One - Ernest Cline
Harry Potter - JK Rowling
Percy Jackson - Rick Riordan
Twilight - Stephenie Meyer 
The School for good and evil - Soman Chainani  
For children:
Mallory Towers - Enid Blyton 
The adventure series - Enid Blyton 
The magic faraway tree - Enid Blyton 
The BFG - Roald Dahl
Charlie and the Chocolate Factory - Roald Dahl 
Matilda - Roald Dahl 
And there are many more books to discover!
By I. Bey

图书!总是很难找到让您喜欢的风格,并真正使您想阅读更多,无论是幻想,
科幻小说,甚至是浪漫小说,都有各种各样的书籍,而且绝对有适合所有人的书籍。
因此,这里是涵盖多种流派的书籍清单:

对于青少年和年轻人:
Fangirl-彩虹罗威尔
恩德斯游戏-奥森·斯科特卡
卡拉瓦斯蒂芬妮·加伯
Eleanor Oliphant完全没问题-Gail Honeyman
准备就绪的玩家一-欧内斯特·克莱恩(Ernest Cline)
哈利·波特-JK罗琳
珀西·杰克逊-里克·里丹
暮光之城-Stephenie Meyer
善与恶学校-Soman Chainani

为儿童:
马洛里塔-伊妮德·布莱顿
冒险系列-伊妮德·布莱顿
神奇的遥远树-Enid Blyton
BFG-罗尔德·达尔(Roald Dahl)
查理和巧克力工厂-罗尔德·达尔
Matilda-罗尔德·达尔

还有更多书籍可供发现!

由I.Bey