Ear Piercing
13 October 2020

❤ 1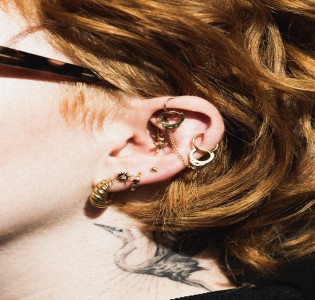 Ear piercing is a process in which piercing is done in the external ear. Then there is a hole in the earlobe where you can wear any earrings. Most of the people have 3,4 holes in their external ear. 
It doesn't matter that only females can do ear piercing but males also love to do ear piercing. The process of piercing is not only confined to ear but people love to do body piercing. 
On the other hand, the least painful piercing is the ear-piercing while the most painful piercing is conch piercing, in this, there is a thick layer of cartilage which is very hard because of your pain. 
---
穿耳是在外耳中穿耳的過程。然後在耳垂上有個小孔,您可以戴任何耳環。大多數人的外耳有3,4個孔。
沒關係,只有雌性可以刺耳,雄性也喜歡刺耳。穿孔的過程不僅限於耳朵,而且人們喜歡進行身體穿孔。
另一方面,刺痛最少的是刺耳,而刺痛最多的是海螺刺,這是因為您的疼痛使軟骨很厚。
https://authoritytattoo.com/ear-piercing-pain/