Discuz!
20 September 2026

❤ 17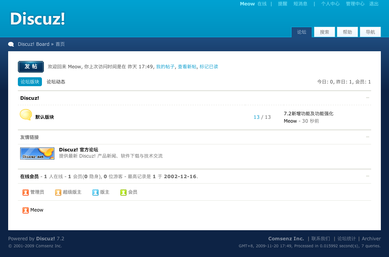 It is an internet software developed by Comsenz Technology Co., Ltd. And is written in PHP. It supports other programming or software like MySQL and PostgreSQL. It is a Chinese forum that you can use for free. Although it is free for private uses. But cost you when you use it for commercial uses approximately 300 RMB. It is officially available in Chinses. At first, it is created into the English language but due to some reasons (financial reasons), it is then converted into Chinese. But you don't need to worry because there is some website that is working on it and offering it in the English language. So, you can use the one which makes it easy for you. At present the products that are being in used by Comsenz are; Discusz!
Discuz! X
Discuz!NT
UCenter
X-space
Supersite
Insenz
Manyou open platform
Yeswan
Brand etc.
A wide variety of platforms are being offered to people to make their lives easier. They are just giving platforms to their people to work in PHP. For their ease, it is being developed in the Chinese language.