Almost 150 people have been killed in the Palestinian-Israeli conflict
16 May 2021

❤ 6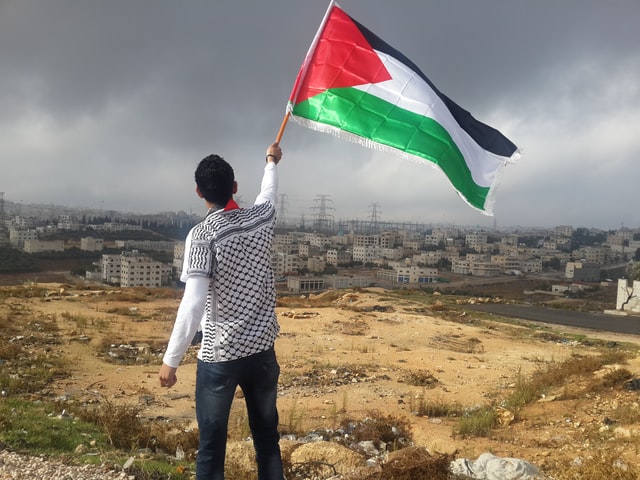 Palestine and Isreal have been known for years for their troubled borders and various conflict, and the last time such severe conflict was seen was back in 2014, wherein people around the world protested for Gaza and Palestine. But just this week the two countries have increased tension and conflict, today being the seventh day. This week started with Israeli people attacking peaceful Palestinians at the Al Aqsa Mosque, the attack was unprovoked, and people around the world are protesting for Gaza and for Palestine as they did in 2014. 
At least 148 people have been killed this week in Gaza, Palestinian officials have stated that 41 of these deaths were children, In Israel, officials have stated that 10 people have died due to the conflict, 2 of them children. 
Palestinian health officials have stated that on Sunday at least three Palestinians were killed due to another Israeli airstrike, then later on Sunday, Palestinian militants fired rockest of Tel Aviv causing Israelis to flee in air-raid shelters, that the Palestinians are not equipped with. 
Internationally people are calling for an end to this escalating conflict, the United Nations will meet on Sunday, May 16th to discuss this issue. 
By I. Bey 巴勒斯坦和伊斯雷亚尔(Isreal)因边界问题和各种冲突而闻名多年,最后一次看到如此严重的冲突是在2014年,当时世界各地的人们都在抗议加沙和巴勒斯坦。但是就在本周,两国之间的紧张局势和冲突加剧了,今天是第七天。本周开始时,以色列人民在阿克萨清真寺(Al Aqsa Mosque)袭击和平的巴勒斯坦人,袭击无端发起,世界各地的人们都像2014年那样为加沙和巴勒斯坦抗议。 本周在加沙至少有148人被杀。巴勒斯坦官员说,其中有41人是儿童。在以色列,官员说,有10人死于冲突,其中2人是儿童。 巴勒斯坦卫生官员表示,周日,至少有3名巴勒斯坦人因另一次以色列空袭而丧生,然后在周日晚些时候,巴勒斯坦激进分子向特拉维夫发射了最坚硬的岩石,导致以色列人逃离了巴勒斯坦人没有装备的防空洞。 在国际上,人们呼吁结束这场不断升级的冲突,联合国将于5月16日星期日举行会议,讨论这一问题。 由I.Bey