Inflation rises to its highest level since 1982
12 January 2022

❤ 2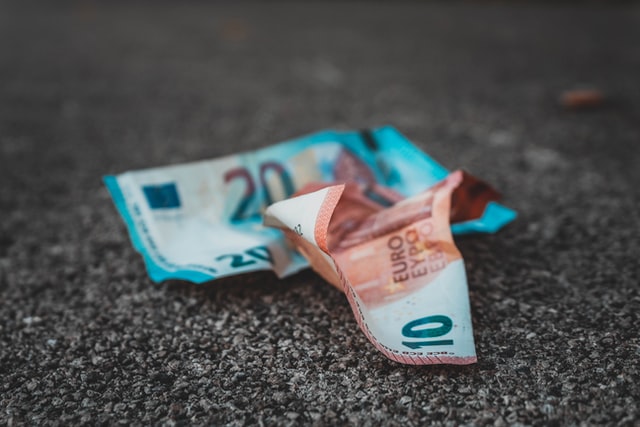 Another month, another record-setting increase in prices.
Inflation hit a fresh 39-year high in December as a drop in energy costs wasn't enough to offset a steady  march upward for primaries such as food, rent and cars amid stubborn supply-chain bottlenecks and shortage of workers.
The consumer price index jumped 7% last year, the fastest pace since 1982, the Labor Department said Wednesday. 
COVID's fast-spreading omicron variant likely intensified the price increases by spawning more worker absences in global delivery networks and slowing shipments, says Wells Fargo economist Sam Bullard. 
That more than erased any easing of demand and prices in COVID-sensitive industries like travel, Bullard says.
Excluding volatile food and energy items, so-called core prices rose 5.5% in 2021, a new 30-year high. On a monthly basis, overall consumer prices increased 0.5% December while core prices advanced 0.6%.
Economists expect overall inflation to ease in coming as gas and other energy prices continue to pull back as crude oil prices fall. But core inflation is expected to accumulate in the next few months before edging down as the supply snags are ironed out.
Last month, energy prices declined for the first time in six months, dipping 0.4%, with gasoline prices falling 0.5%. Pump prices were still up 49.6% the past year.
But other costs continued to climb. Hotel rates leaped 23.9% annually. Used car and truck prices rose 3.5% monthly and 37.3% for the year. Prices increased 11.8% annually for new cars, 5.8% for apparel and 6.3% for groceries..
Chicken and fish prices jumped 10.4% and 8.4%, respectively, over the past year after further monthly advances. Beef was up 13% and pork, 15.1%, despite dips last month.
The COVID-19 pandemic has been behind the price increases.
Many overseas factories are running at half the capacity. Shipping containers are in short supply. And many truck drivers and warehouse workers are still caring for kids at home or fearful of contracting COVID.
The rare collision of robust demand and skimpy supplies has triggered widespread product shortages and higher prices.  
At his confirmation hearing for a second term Wednesday, Federal Reserve chair Jerome Powell told lawmakers the central bank is prepared to raise interest rates more rapidly than planned to contain inflation. 
By F. Aslam
又过了一个月,价格又创纪录地上涨。
通胀在 12 月创下 39 年新高,因为能源成本的下降不足以抵消在顽固的供应链瓶颈和工人短缺的情况下食品、租金和汽车等初级产品的稳步上涨。
美国劳工部周三表示,去年消费者价格指数上涨了 7%,是自 1982 年以来的最快速度。
富国银行经济学家萨姆·布拉德(Sam Bullard)表示,COVID 快速传播的 omicron 变体可能会通过在全球交付网络中产生更多工人缺勤和减缓发货来加剧价格上涨。
Bullard 说,这不仅抵消了旅游业等对 COVID 敏感的行业的需求和价格的放缓。
不包括波动较大的食品和能源项目,所谓的核心价格在 2021 年上涨 5.5%,创 30 年新高。按月计算,12 月总体消费者价格上涨 0.5%,而核心价格上涨 0.6%。
经济学家预计,随着原油价格下跌,天然气和其他能源价格继续回落,整体通胀将放缓。但预计核心通胀将在未来几个月内累积,然后随着供应问题的消除而逐渐下降。
上个月,能源价格六个月来首次下跌,下跌 0.4%,汽油价格下跌 0.5%。去年泵价格仍上涨了 49.6%。
但其他成本继续攀升。酒店价格每年跃升 23.9%。二手车和卡车价格每月上涨 3.5%,全年上涨 37.3%。新车价格每年上涨 11.8%,服装价格上涨 5.8%,杂货价格上涨 6.3%。
在进一步月度上涨之后,过去一年鸡肉和鱼肉价格分别上涨了 10.4% 和 8.4%。尽管上个月有所下跌,但牛肉上涨了 13%,猪肉上涨了 15.1%。
COVID-19 大流行一直是价格上涨的原因。
许多海外工厂的产能只有一半。海运集装箱供不应求。许多卡车司机和仓库工人仍在家里照顾孩子或担心感染新冠病毒。
强劲的需求和供应不足的罕见碰撞引发了广泛的产品短缺和价格上涨。
在周三的第二任期确认听证会上,美联储主席杰罗姆鲍威尔告诉立法者,央行准备以比计划更快的速度加息以遏制通胀。