Double-Decker
20 September 2029

❤ 1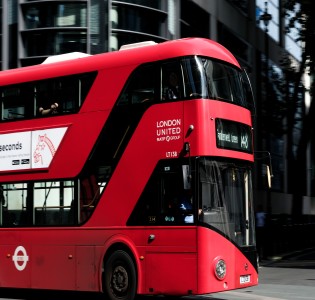 Tourism is a great part of any country's economy and double-decker buses play a vital role in promoting tourism and sight-seeing.
In the developed countries particularly the double-decker buses are one of the major resources to promote tourism and it aids the tourists in sight-seeing. 
However, recently the increase in bus accidents has put a question mark regarding the safety of double-decker buses.
Though the double-decker buses usually drive at a very low speed in the whole city and are mainly used for sightseeing, however, the accidents by these buses result in serious and fatal injuries.
Double-decker buses need a lot of care, and they should only be driven by well trained and well-experienced drivers only to prevent accidents. However, there are certain gaps in various countries regarding the laws of double-decker buses and tourist buses. 
The drivers of these buses usually do not undergo regular medical checkups and for the maintenance of these double-deckers buses as well. So, altogether these factors contribute towards the accidents of double-decker buses if the country laws are able to fill these loopholes then the double-decker buses can be used for better tourism.
-------
旅遊業是任何國家經濟的重要組成部分,雙層巴士在促進旅遊業和觀光方面起著至關重要的作用。
特別是在發達國家,雙層巴士是促進旅遊業的主要資源之一,它可以幫助遊客觀光。
但是,近來公交車事故的增加使雙層巴士的安全性受到質疑。
儘管雙層公共汽車在整個城市通常以非常低的速度行駛並且主要用於觀光,但是,這些公共汽車的事故導致嚴重和致命的傷害。
雙層巴士需要多加小心,並且僅應由訓練有素,經驗豐富的司機駕駛,以防止發生事故。但是,在雙層巴士和旅遊巴士的法律上,各個國家存在某些差距。
這些公共汽車的駕駛員通常不進行定期的健康檢查,並且也沒有對這些雙層公共汽車進行維護。因此,如果國家法律能夠彌補這些漏洞,那麼這些因素總共會導致雙層巴士的事故,那麼雙層巴士就可以用於更好的旅遊業。