WhatsApp Tips and Tricks
18 October 2020

❤ 1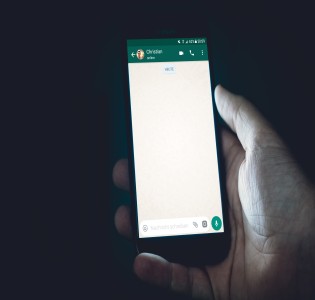 Following are the ways or tips and tricks to deal with WhatsApp. 
Chat Backup
Turn on daily back up in settings this helps you in saving your chat whenever you switch off the phone.
Check who has read your message
When there is single tick this means message is not delivered but when there are double ticks this means message is delivered. When these ticks got blue this means your message is seen.
Edit photos and videos before sending
WhatsApp gave you the option to edit your photos like as you can crop your pic, apply a filter on it. 
Favorite specific message
Tap and hold on a message and here comes the option to star it. Like this you can save that message. 
Export Chat
WhatsApp gave you the option to export chat.
WhatsApp提示和技巧
以下是處理WhatsApp的方法或技巧。
聊天備份
每天打開備份設置,這可以幫助您在關閉手機時保存聊天記錄。
檢查誰閱讀了您的消息
當有一個勾號時,這表示消息未傳遞,但是有兩個勾號時,這意味著消息已傳遞。當這些刻度線變藍時,表示您的信息已被看到。
發送前編輯照片和視頻
WhatsApp為您提供了編輯照片的選項,就像您可以裁剪照片,對其應用濾鏡一樣。
最喜歡的特定訊息
點擊並按住一條消息,然後出現為星標的選項。這樣,您可以保存該消息。
導出聊天
WhatsApp為您提供了導出聊天的選項。
https://www.forbes.com/sites/amitchowdhry/2018/06/25/best-whatsapp-tips-tricks-2018/#219a649a2aca
https://www.forbes.com/sites/amitchowdhry/2018/06/25/best-whatsapp-tips-tricks-2018/#219a649a2aca