China angered by US after tracking warship in South China Sea
23 January 2022

❤ 2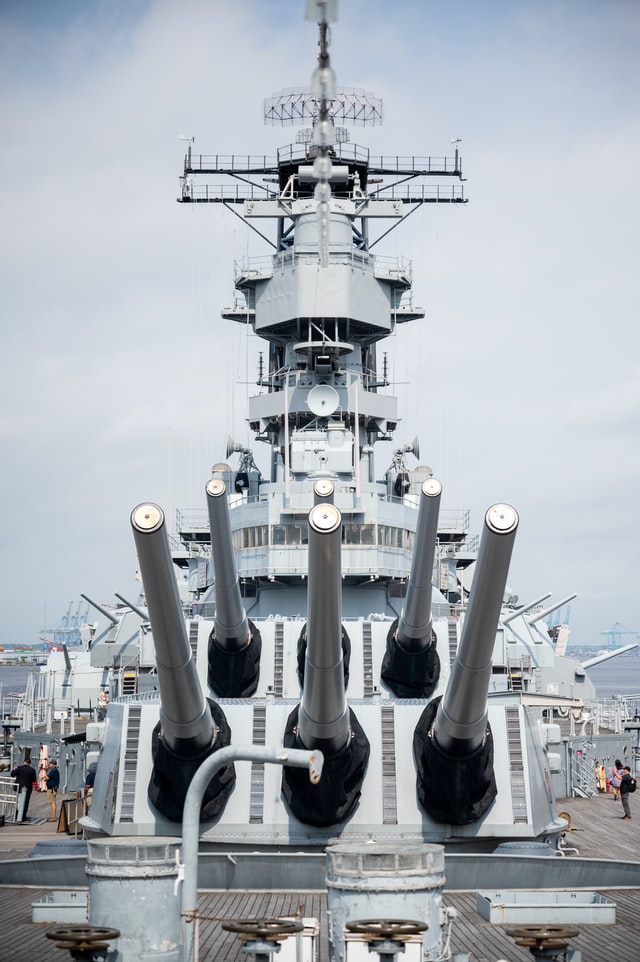 The Chinese military has said it tracked a US warship that sailed through disputed waters in the South China Sea, accusing it of "provocative actions" and warning of "serious consequences".The US Navy said its mission was in tune with international law and in line with its commitment to defend "every nation's right to fly, sail, and operate wherever international law allows".
A spokesperson for the People's Liberation Army's southern theatre command said the USS Benfold, a guided-missile destroyer, "illegally entered China's Xisha territorial waters without the approval of the Chinese government".
The spokesperson, Col Tian Junli, said China's navy and air forces were engaged to track and monitor the ship and give an "eviction" warning.
A photo from the Philippine Coast Guard shows Chinese vessels moored at Whitsun reef in the disputed South China Sea on 7 March.
"We solemnly demand that the US side immediately stop such provocative actions, otherwise it will bear the serious consequences of unforeseen events," a statement from theatre command said.
In a responding statement, the US Navy said China's statement was "false".
The Xisha Islands, also known as the Paracels, are disputed islands in the South China Sea. China, Vietnam and Taiwan all claim sovereignty, but China holds practical control.
China has created military infrastructure on the island chain, which "plays a key role in China's goal of establishing surveillance and power projection capabilities throughout the South China Sea," said the Asia Maritime Transparency Initiative.
The South China Sea, which is crossed by crucial shipping lanes and also contain gas fields and rich fishing grounds, is a significant flashpoint in tensions between China and its regional neighbours, and with the US.
The US frequently carries out what it calls "freedom of navigation" missions in the South China Sea to challenge Chinese territorial claims. It said the USS Benfold on Thursday asserted "navigational rights and freedoms in the vicinity of the Paracel Islands, consistent with international law".
中国军方表示,它追踪了一艘在南海争议海域航行的美国军舰,指责其"挑衅行为"并警告"严重后果"。美国海军表示,其任务符合国际法和符合其捍卫"每个国家在国际法允许的地方飞行、航行和运营的权利"的承诺。
中国人民解放军南部战区司令部发言人表示,"本福德"号导弹驱逐舰"未经中国政府批准,非法进入中国西沙领海"。
发言人田军礼上校说,中国海军和空军已参与跟踪和监视这艘船,并发出"驱逐"警告。
菲律宾海岸警卫队的一张照片显示,中国船只于 3 月 7 日停泊在有争议的南中国海的圣灵岛礁。
"我们严正要求美方立即停止此类挑衅行为,否则将承担突发事件的严重后果,"战区司令部的一份声明说。
美国海军在回应声明中称,中国的说法是"错误的"。
西沙群岛,又称西沙群岛,是南海有争议的岛屿。中国、越南和台湾都声称拥有主权,但中国掌握着实际控制权。
亚洲海事透明度倡议称,中国在岛链上建立了军事基础设施,"这对中国在整个南海建立监视和力量投射能力的目标发挥了关键作用"。
南中国海有重要的航道穿过,还包含气田和丰富的渔场,是中国与其地区邻国以及与美国之间紧张局势的一个重要爆发点。
美国经常在南海执行所谓的"航行自由"任务,以挑战中国的领土主张。它说,本福德号航空母舰周四声称"在西沙群岛附近的航行权利和自由,符合国际法"。
By F. Aslam