China as Superpower
02 October 2020

❤ 1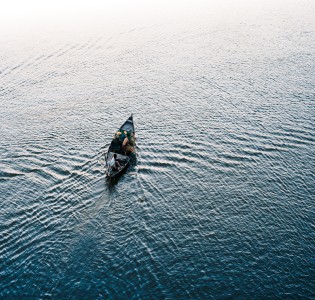 Defining superpower is a bit complex due to modern-day technicalities. However, in simple words, a superpower is that country that can control other countries or has some kind of influence on other countries in terms of military, cultural and societal values, and politics.
We all know that America has been the superpower for the past several decades. However, the increasing industrial and political demand of China has put the USA's position in threat. Moreover, the increasing rivalry between America and China is also pushing China to put all of his efforts into becoming a superpower.
Here are three reasons why China will become a superpower?
China is the biggest Industrial exporter globally and you will hardly see a thing without the label "Made in China" in the USA.
Not just China being the biggest exporter, it is also the biggest populated country as well. So, there are many people who have the buying power to access western goods and services, which China currently does not allow. People tend to use more China-based products. Hence, western companies like Facebook and Youtube want to enter the Chinese market to grab a big share.
Chinese technology is now taking the market lead as well. They are no more copiers but today they have come up with so much new technology which is a threat to America.
----
由於現代技術的原因,定義超級大國有點複雜。但是,簡單來說,超級大國是指可以控制其他國家或在軍事,文化和社會價值以及政治方面對其他國家產生某種影響的國家。
我們都知道,過去幾十年來,美國一直是超級大國。但是,中國日益增長的工業和政治需求已經威脅到美國的地位。此外,中美之間日益激烈的競爭也促使中國將其所有努力變成一個超級大國。
中國成為超級大國的三個原因如下:
中國是全球最大的工業出口國,如果沒有美國的"中國製造"標籤,您幾乎看不到任何東西。
中國不僅是最大的出口國,而且還是人口最多的國家。因此,有許多人擁有購買西方商品和服務的購買力,而中國目前是不允許的。人們傾向於使用更多基於下巴的產品。因此,諸如Facebook和Youtube之類的西方公司希望進入中國市場以搶占很大的份額。
中國技術現在也佔據了市場領先地位。他們不再是複印機,但是今天他們想出了太多新技術,這對美國構成了威脅。