How to draw a Cat?
09 October 2020

❤ 2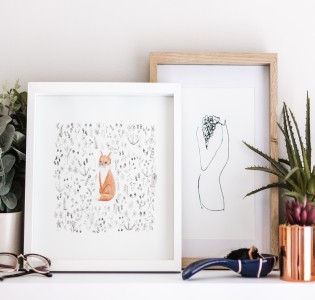 Here I will show you these few easy steps to draw a cat. Many beginners are finding it very difficult to sketch it but trust me it not that rocket science that you are unable to draw. Just follow these points and you will be able to draw a cat.
•    First draw an oval or circular shape for its head. It might be triangular.
•    Now draw two triangles to create its ears and one for its nose.
•    Now you are almost done with the face of your cat.
•    Now draw the whiskers.
•    Like all, it's time to draw your cat's feet.
•    You are done.
See how easy it is to draw a cat. 
------
如何畫貓?
在這裡,我將向您展示這些畫貓的簡單步驟。許多初學者發現很難繪製草圖,但是請相信我,不是您無法繪製的火箭科學。只要遵循這些要點,您就可以畫貓。
•首先將其頭部繪製為橢圓形或圓形。它可能是三角形的。
•現在繪製兩個三角形以創建其耳朵,並繪製一個三角形作為其鼻子。
•現在您的貓臉幾乎完成了。
•現在繪製晶須。
•和所有其他人一樣,現在該抽貓腳了。
•完成。
看看畫貓有多容易。
https://www.easypeasyandfun.com/how-to-draw-a-cat/